Abbot Kinney (1850-1920) was the man behind Venice, California.
He was a man of influence, whose investments included a Los Angeles hotel
as well as large tracts of land in the surrounding areas, which he
sub-divided and sold at a sizable profit. In an effort to escape the heat
of L.A., he built a summer home for his family in Santa Monica in 1886.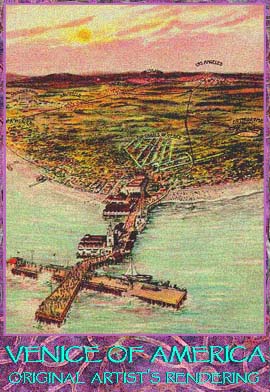 But his personal interest in the area soon expanded into a vision
born of his extensive travel, giving rise to a unique plan to
develop the Santa Monica area coastline.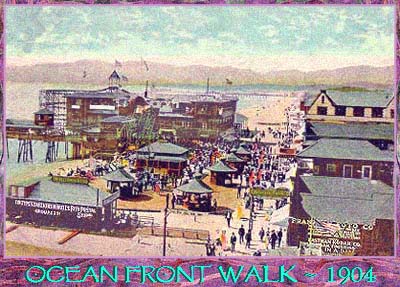 His vision began to take shape in 1891, with the acquisition of a
small tract of land facing the ocean south of Santa Monica, where
Kinney and his partner built a beach resort they named Ocean Park.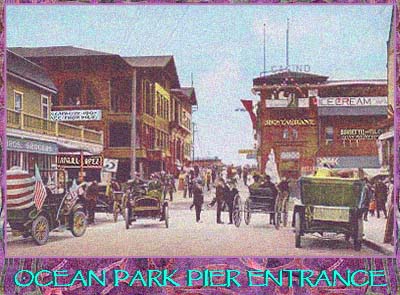 Subsequent disagreements eventually forced dissolution of the partnership.
Having won first choice of the shared assets, Kinney surprised
everyone by choosing the marshy, undeveloped southern half
of the land holdings as his share. It was the perfect choice
to complete his vision for Venice of America. The marshy land
would provide an excellent foundation for the canals which were
integral to his plans, inspired by the love he had developed
through his travels in the city of Venice, Italy.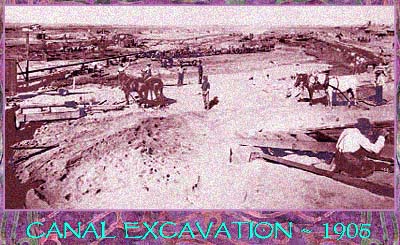 On July 4th 1905, Venice of America officially opened to instant success.
Electric trolley cars brought folks seeking respite from the heat of downtown
Los Angeles as well as pleasure-seekers from nearby Santa Monica.

Visitors were delighted to find the canal network and ornate Venetian
architecture which made up the town business district.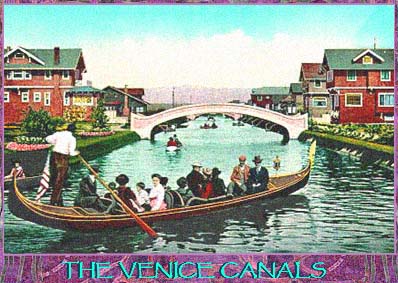 The crowds who visited Ocean Park took their recreation at the pier
auditorium and the Ship Cafe. The resort featured a miniature steam railroad
as well as a much favored attraction, the canal gondolas.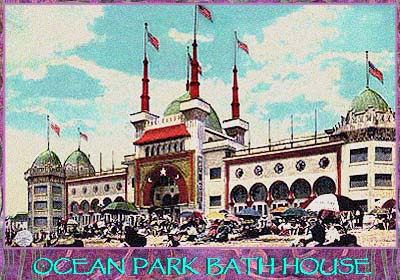 Swimming and concerts by the lagoon were favored pastimes.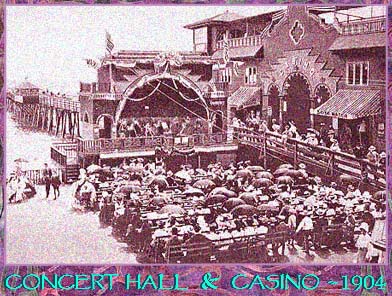 Kinney would continue to develop his resort with the expansion
of the pier into a full-fledged amusement center. By 1911, he was
able to exert his influence on city politics to such a degree that his
transformation was completed, by the official changing of
Ocean Park's name to Venice.





More to come...