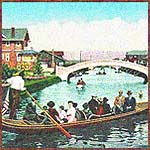 THE
SHIFTING
SANDS
OF
VENICE
BEACH
In an effort to escape the heat of Los Angeles, financier Abbott Kinney built a summer home in Santa Monica in 1886. In the ensuing years, his love for Venice, Italy, inspired his vision for a Venice of America. See how the Venice Jim Morrison knew came to be in The Shifting Sands of Venice Beach.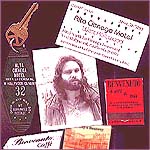 3 DAYS @ JIM'S JOINT
2 friends spend the thirtieth anniversary of Jim Morrison's passing visitng Jim's favorite haunts, while residing in Room 32 of the Alta Cienega.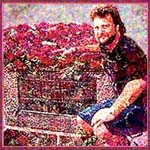 A
PARIS
PILGRIMAGE
One Fan's
Tribute to
Jim Morrison
Our man in Paris, known to readers here as 'Farrrr Out,' shares his experiences on a pilgrimage of sorts, to the thirtieth anniversary of Jim Morrison's passing celebrations in Paris.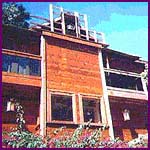 HE LIVED ON LOVE STREET: Surprise Awaits a Visitor to Jim Morrison's Laurel Canyon Home
Ms. Mojo shares her amazing adventure on a surprise personal tour of Jim's home on Rothdell Trail.